At Richard Neumann Architect I take care to provide my clients high quality professional architectural services personalized for your unique needs. Building your dream home involves bringing the right team together: you the client who knows your needs, me the architect who translates your program into a beautiful and functional design, and a quality contractor who builds your house. The three parties together, along with any needed consultants, can bring your dream to life! Primary architectural services I provide include: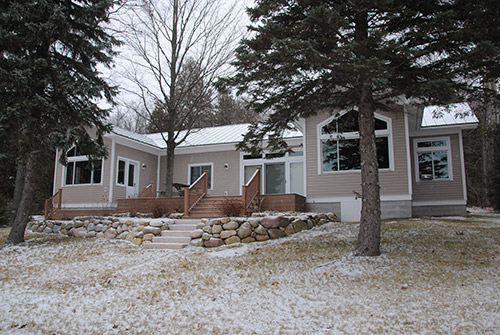 Architectural Design: I provide residential architectural design services, including the full range of basic service phases including Schematic Design, Design Development, Contract Documents, Bidding or Negotiation, and Construction Administration.
Green Design: I design for energy efficiency and building envelope performance, with energy-efficient principles in mind, for your comfort and to minimize energy bills and maintenance costs.
Cottage Design: I specialize in helping you make your cottage your perfect up north get-away. I will help you achieve the perfect home-away-from-home, whether starting new or just freshening what you cherish.
Addition Design: I am very experienced in home additions to accommodate your new needs for space and function, and in a way that is complimentary with your home's unique appearance.
Renovation Design: I have much experience in renovating homes, both historic and existing structures, from simple bath remodelings to complete home make-overs.
Smart Design: I assist you with home automation, as home technology makes homes "smarter", so that your home is more responsive to your needs for comfort and security.
Site Design: I am sensitive to site character and to home siting, and can help you conceptualize your site development to take full advantage of site features and opportunities inherent in your place.
For more information about any of the architectural services I offer in Petoskey, Michigan, or to inquire about how I can assist you with your design challenge, consult with me today by calling 231-347-0931.